Spoil Your Thriving Husband
I try to make my Thriving Husband feel appreciated and loved as often as possible. Granted, he may tell you differently, but I swear, I only speak the truth. Since one of his
love languages is Acts of Service
, and I happen to speak that fluently, I always get excited when an opportunity arises that I can spoil him rotten. Whether that means making his favorite food, picking up his special treats while out or doing an activity that he enjoys, I aim to please. Especially considering that for the past year he has been nothing but an absolute Saint. I repeat, SAINT. He waited on me hand and foot while pregnant and treated me as though I was a delicate flower. Now that our boys are here, he continues to go above and beyond to help out and give this mommy some much needed solo time.
The easiest way to spoil any man is through, well, his belly. I know my TH loves him some light colored nasty food. You know, like chicken fried steak, biscuits and gravy, really anything horribly fatty. So, when I really want to spoil my TH and indulge him, I make his favorite guilty pleasures...which means meat and even a sassy drink.
No diner-ish breakfast provided by a TW would be complete without a BBMB (bacon Bloody Mary bar). Since my Thriving Mommy has a killer BM recipe, she whipped up a mix for me while I fried up the bacon and cut the celery. Then, I laid out the mason jars, poured the vodka and made sure my TH got TWO slices of bacon to really show how much I love him.
While he relaxes and enjoys his drink at home on a lazy Sunday, I prep his favorite foods and just tell him to enjoy himself, he deserves it!
The completed breakfast as per the TH menu
Another way to spoil your TH? Load the fridge with his favorite beers and even some seasonal samplers! What man doesn't love opening the fridge one morning to see THIS staring back at him?!
Spending time with my TH is always a treat, but it isn't too often we get to do thing he really loves, even if that means I may not be all that crazy about doing it. For example, car shows. My TH loves classic cars, and that is great...but I wouldn't typically get excited when a car show comes to town. I don't know much about cars so to me we are just walking around looking at vehicles which often look very much the same. But, since he loves it, I am always willing to go. Trust me, I can make the most out of any event by eating my way across an event space anyway.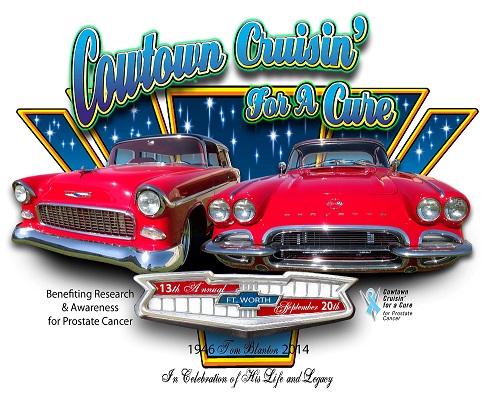 The latest TH event we attended
So what does your TH/partner love to do? What are their favorite treats or foods? Any way you can make them feel extra special this week? Well think it over and try and do something to show you care. No matter how big or how small, making your spouse feel loved is a great feeling. I'm looking forward to the next way to spoil my TH, have any ideas for me?